The Go Set are a folk punk band formed in 2002. Since then the band has released 6 albums, relentlessly toured Australia as well as embarking on regular tours of the UK, Europe, USA, New Zealand and Japan. The bands 7th studio album 'Rolling Sound' will be released October 16 via FOUR|FOUR Music. The album will also include an in-depth documentary into the band and their history to date. 
The Go Set's earlier albums have been assisted by some of country's finest producers, including Lindsay Gravina (Spiderbait, Hole, Living End), Jonathon Burnside (NOFX), Rob Younger (Radio Birdman/New Christs), and Paul McKercher (Something for Kate, Silverchair), all of whom have helped to shape and refine the band's sound and raucous live energy. For the first time, on this new album, the band have decided to go it alone – to produce and record the album entirely on their own in an old surf club on the Victorian west coast.
And much of the end product is a result of the very existence of the band to date, a band refining and perfecting its live energy on the road around the world. Much of the album has been captured in a single take.
Since it's beginning, the band has performed more than 1,200 gigs in pubs, clubs, and festivals in over 22 countries across the world. From Port Fairy Folk Festival, Woodford, and Falls Festival here in Australia, to Skagen Festival (Denmark), Stemweder and Fete De La Musique (Germany), Rebellion Festival and Gate to Southwell (UK), Mighty Sounds (Czech) and Punk Rock Holiday (Slovenia). They've toured and played with The White Stripes, The Stranglers, Reel Big Fish, Flogging Molly, The Living End, and Wolfmother to name a few. It's been a decade spent doing what they do best.
And over The Go Set's decade-long journey, the band filmed every step of the way. The struggles of remaining independent, the highs and lows of touring, the process of writing and recording and the constant hardship were all captured during The Go Set's lifespan. The DVD release is due for release in 2015. The band will be touring through Australia, the U.S., Canada and Europe in 2015, releasing and promoting the retrospective compilation, a new studio album and a full-length feature film on DVD.
Beginning with the fusion of musical influences and instruments, The Go Set carved out its own space in the music industry as creative, innovative and coalescent. But The Go Set continued to evolve. Stepping out beyond the boundaries of the studio, they fused their music with the social and political plights of the people, speaking out for them and with them. Their energy has reached the ears of millions, and, like a chemical reaction, will continue to rapidly spread, leaving emancipated minds and raised rock fists in their wake.
'Rolling Sound' Special Edition CD / DVD package out October 16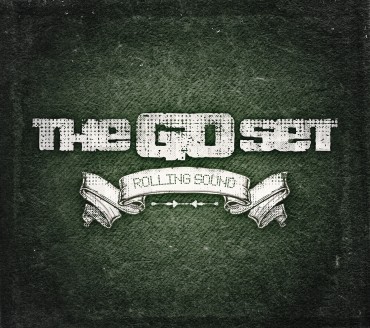 THE GO SET
Rolling Sound Australian Tour 2015
October 16 – Coolangatta Hotel, Gold Coast QLD
Cnr Warner Street & Marine Parade, Coolangatta Ph:(07) 5589 6888
Info: www.thecoolyhotel.com.au
Tickets: http://www.oztix.com.au/
October 17 – Beetle Bar, Brisbane QLD
350 Upper Roma St, Brisbane
Tickets: http://www.oztix.com.au/
October 22 – Hamilton Station, Newcastle NSW
2/6 Beaumont St, Islington Ph: (02) 4961 3852
Tickets at the door
October 23 – Factory Theatre, Sydney NSW
105 Victoria Road, Marrickville Ph: (02) 9550 3666
Info: http://www.factorytheatre.com.au/
Tickets: http://www.oztix.com.au/
October 24 – Transit Bar, Canberra ACT
7 Akuna St, Canberra Ph: (02)  6162 0899
Info: http://www.transitbar.com.au/
Tickets: http://www.oztix.com.au/
October 25 – Dicey Rileys, Wollongong NSW
329-333 Crown St, Wollongong Ph: (02) 4229 1952
Info: http://www.diceyrileyshotel.com.au/
Tickets at the door
October 28 – Ararat Hotel Red Room, Ararat VIC
130 Barkly St, Ararat Ph: (03) 5352 2477
Tickets at the door
October 29 – Grace Emily, Adelaide SA
232 Waymouth St, Adelaide Ph: (08) 8231 5500
Tickets: http://www.oztix.com.au/
October 30 – The Loft, Warrnambool VIC
6/54 Liebig St Warrnambool. Ph: (03) 5561 0995
Tickets and Info: http://www.theloftbar.com.au/
October 31 – Barwon Club, Geelong VIC
509 Moorabool St, South Geelong Ph: (03) 5221 4584
Tickets and Info: http://www.barwonclub.com.au/
November 3 – Northcote Social Club, Melbourne VIC
301 High Street, Northcote Ph: (03) 9489 3917
Info: http://www.northcotesocialclub.com/
Tickets: 1300 724 867 info@ticketscout.com.au
November 6 – Brisbane Hotel, Hobart TAS
3 Brisbane St., Hobart Ph: (03) 6234 4920
Tickets: http://www.oztix.com.au/
November 7 – Royal Oak, Launceston TAS
14 Brisbane St, Launceston Ph: (03) 6331 5346
Info: http://www.royaloaktas.com.au/
Tickets: http://www.oztix.com.au/
November 8 – Bridge Hotel, Forth TAS
B19, Forth Ph: (03) 6428 2239
Info : http://www.forthpub.com.au/
Tickets at the door 
November 14 – Railway Club, Darwin NT
17 Somerville Gardens Parap Darwin Ph: (08) 8981 4171
Tickets and Info: http://www.darwinrailwayclub.com/