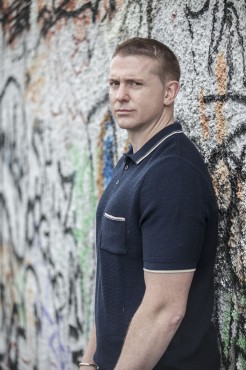 Legendary Irish singer / songwriter Damien Dempsey has had an incredible year, following the release of "Almighty Love" in October 2012.
To name but a few highlights: Damien sold out his Sydney Opera House St Patrick's Day show followed by headline shows across Australia. The winter saw a support slot with Bruce Springsteen at Kilkenny Stadium, and his own headline show at Dublin's Iveagh Gardens, whilst September brought Damien's first US tour in 5 years, encompassing festivals and headline shows including a sold out Bowery Ballroom in New York.
Damien is undertaking a UK tour currently, before returning to Australian shores next month. He rounds off the year returning to Ireland for his late-November and December tour dates.
Damo has had an incredible career to date, releasing 6 albums since 2000. Early-2014 will see the release of Damien's' Best Of' album, a celebration of Damien's career to date.
Damien will be in Australia this November performing as part of the AWME festival and some select key shows also.
DAMIEN DEMPSEY – NOVEMBER TOUR DATES
Sunday November 10 – Sydney – The Vanguard (Sold Out)
Monday November 11 – Sydney – The Vanguard
TICKETS: Click here
Thursday November 14 – Melbourne – AWME – HiFi Bar
TICKETS: Click here
Sunday November 17 – Perth – Rosie O'Grady's
TICKETS: Click here
"Singer Damien Dempsey is a real working-class hero" – The Sunday Times
"For me he's the best of Irish music" – Brian Eno