NICKY BOMBA RELEASES NEW SINGLE 'MALIBU'
NEW ALBUM 'FOOD & SHELTER' COMING LATER IN 2021
NATIONAL TOUR IN MAY!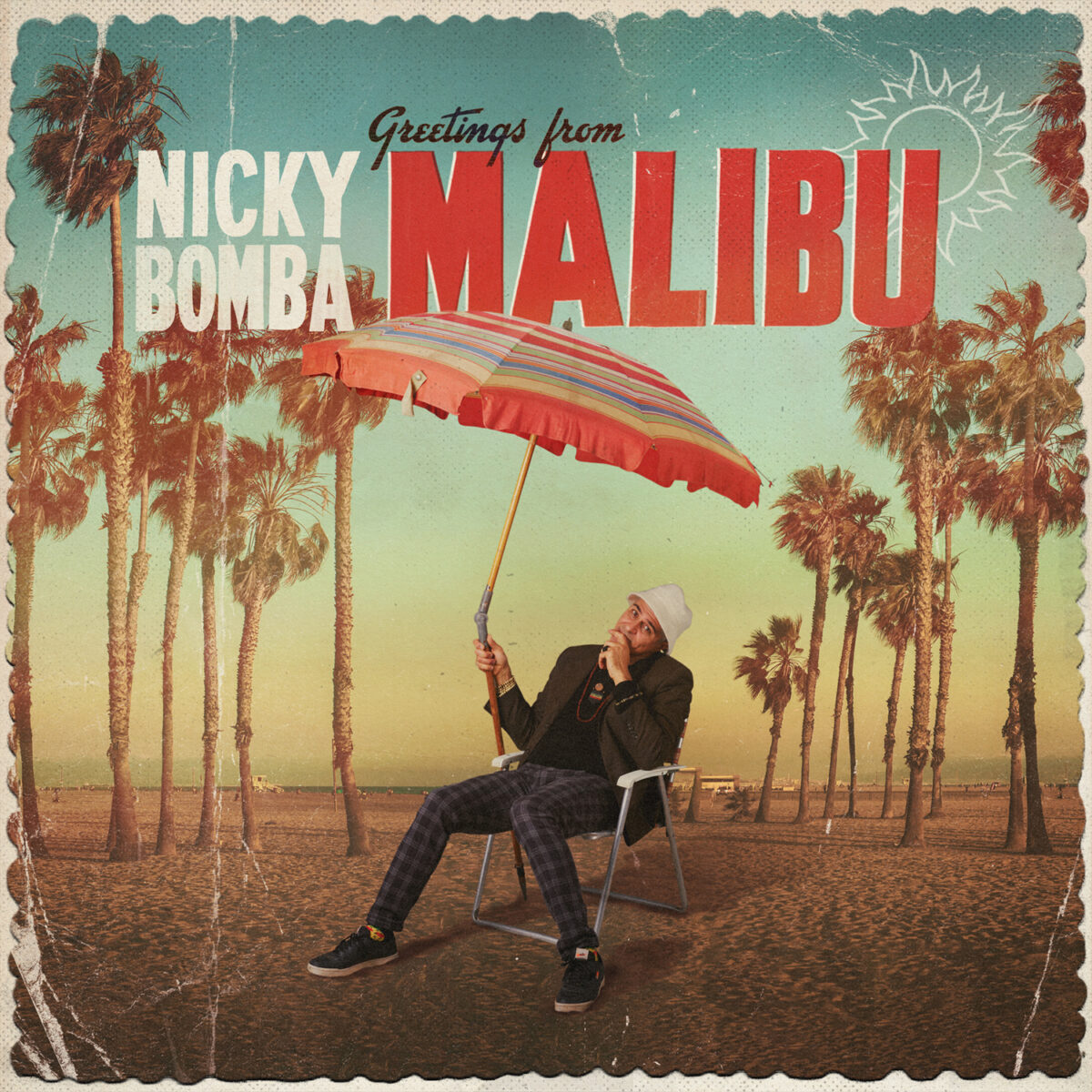 Enigmatic performer, producer and lifelong troubadour Nicky Bomba returns to the scene with his first solo release in 10 years.
His reputation as a world-class performer has seen him grace stages from Istanbul to Tokyo, Hong Kong to Detroit and garnered him a weighty trove of accolades including four ARIA awards.
Whether at the helm of the titanic Melbourne Ska Orchestra or slamming skins on the drum kit with John Butler, Nicky's magnetic connection with the audience is a testament to his spectacular creativity and joyously Bon vivant attitude. With new material and a whole new live show, Nicky is hitting the road in May to bring his electrified energy to the stage.
The first single "Malibu" from the new forthcoming album "Food & Shelter" distils some classic sentiment and a tangy twist of Bomba's signature world-pop flare.
Whilst previous Nicky Bomba solo material was down his usual wheelhouse genres of roots, reggae, and ska sounds, on this new album Nicky has purposefully moved away from what he is known for and tried to show listeners a different side of his creative output in a far more contemporary way. He has dug deeper into his musical references from ethnic folk music,70's funk workouts and even some quirky twangin surf sounds.
Food & Shelter is an album about exploration, energy, and taking risks. For a start the whole album has no horned / brass instruments which is synonymous with the Melbourne Ska Orchestra and Bustamento sound.
Nicky Bomba plays all instruments on the album and produced and recorded the whole thing whilst deep in lockdown during 2020 at his home studio in the Alpine region of North Eastern Victoria. The album is about simplifying and getting back to basics. Acknowledging the trappings of modern living and finding a way to fly through the bullshit.
Nicky had this to say about the new single 'Malibu':
"Classic sentiment of "You don't know what you got until it's gone". Malibu is a state of mind where simplicity and joyous vibes reign supreme. These days of information overkill and getting sucked into the vortex of the social media/screen-based phenomenon can put up so many layers that the essence of life gets seriously distorted. Sometimes we need to get a check-up from the neck-up and reset everything. That's my Malibu.
Malibu is available on all digital services from Friday April 30th.
Food & Shelter (new album) will be released later in 2021.
LISTEN TO 'MALIBU' HERE
Nicky will be hitting the road with a whole swag of dates to showcase these new sounds right through May!
MALIBU – NATIONAL TOUR DATES:
May 7th – Brunswick Ballroom, VIC
https://bit.ly/May7Malibu
May 8th – Republic Bar, Hobart, TAS
https://bit.ly/May8Malibu
May 9th – Forth Pub, TAS
https://bit.ly/May9Malibu
May 14th – Coolangatta Hotel, QLD
https://bit.ly/May14Malibu
May 15th – Mullumbimby Civic Hall, NSW
https://bit.ly/May15Malibu
May 16th – Hoey Moey, Coffs Harbour, NSW
https://bit.ly/May16Malibu
 May 21st early – Mary's Underground, Sydney, NSW
May 21st late – Mary's Underground, Sydney, NSW
https://bit.ly/May21Malibu
May 22nd – Brass Monkey, Cronulla, NSW
https://bit.ly/May22Malibu
May 23rd – Heritage Hotel, Bulli, NSW
https://bit.ly/May23Mailbu
May 27tH – Miami Marketta, Gold Coast, QLD
https://bit.ly/May27Malibu
May 28th – Flamin' Galah, Brisbane, QLD
https://bit.ly/May28Malibu
May 30th – Sol Bar, Maroochydoore, QLD
https://bit.ly/May30Malibu