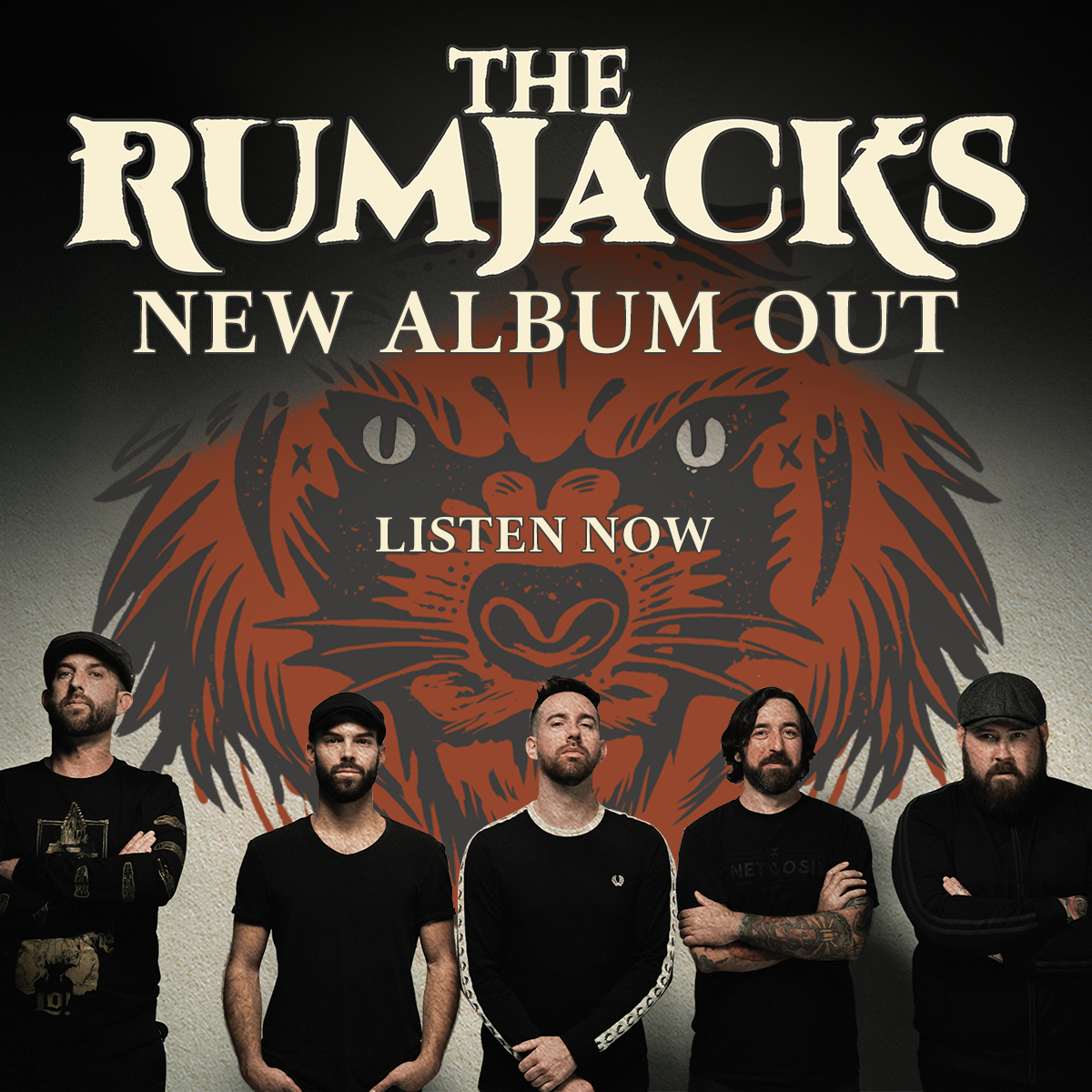 NEW ALBUM – HESTIA – OUT NOW
NEW SINGLE – LIGHT IN MY SHADOW – OUT NOW
YOUTUBE LISTENING PARTY – FRIDAY 7PM GMT
Formats: Double (coloured) Vinyl / CD / Download / Streaming!

Listen here: https://abcmusic.lnk.to/hestia

Hestia, the fifth studio album from The Rumjacks, is out now, and marks a new era for the band.
The album introduces new lead singer Mike Rivkees, whose songwriting skills rejuvenated The Rumjacks collaborative spirit.
Whilst many bands went underground during the pandemic, in a huge part due to there being no live concerts…The Rumjacks felt it so important to keep working and creating new music for their fans.
The album was recorded under strict Covid-conditions in Milan, Italy where the band lived and created this new album through August, September and October 2020, escaping back to their homes before another lockdown!
Hestia takes the energy of traditional folk music, lights it on fire, then sprinkles it with ash. Dark, gritty, and historically aware, this is music grounded in the character of the Rebel.
When writing Hestia (named after the Greek goddess of home and hearth), bandmembers Mike Rivkees (vocals), Johnny McKelvey (bass), Gabe Whitbourne (guitar), Adam Kenny (bouzouki/mandolin), and Pietro Della Sala (drums) apply their diverse American, Australian, Italian, and Irish perspectives to create a new, globalized iteration of the Celtic punk legacy dating back to The Pogues, with the punk, ska, and hard rock sounds pulsing through their veins.
Fans of The Rumjacks have not been disappointed with the line-up change, and even cautious, sceptical listeners have been converted by the new songs on Hestia. Singles "Sainted Millions", "Hestia", "Goodnight & Make Mends", and brand new single "Light in My Shadow" all being received to huge praise for the band!
_____________________________________________________________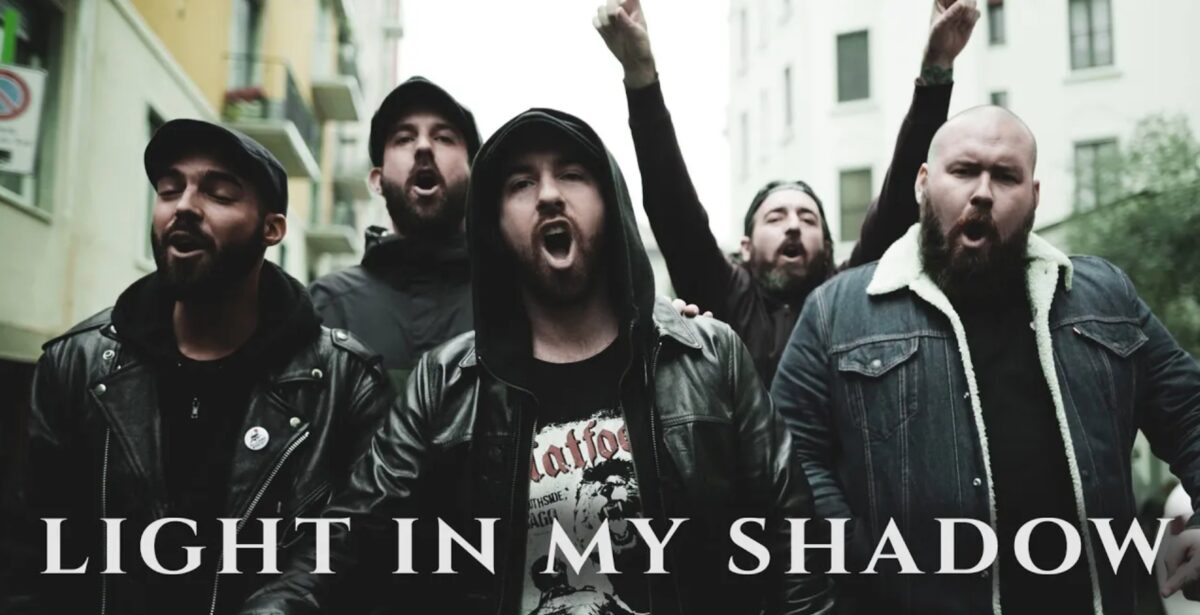 New single 'Light in My Shadow' is a hooligan friendship anthem.
Those friendships that seem to wane on and off like a wayward star can be some of the most important that we have. With epic bagpipes and a purely infectious sing-along chorus, this one is meant to be played loud. Throw your arm around your friend and belt this one out after a few beers.
Watch Official Music Video here.
_____________________________________________________________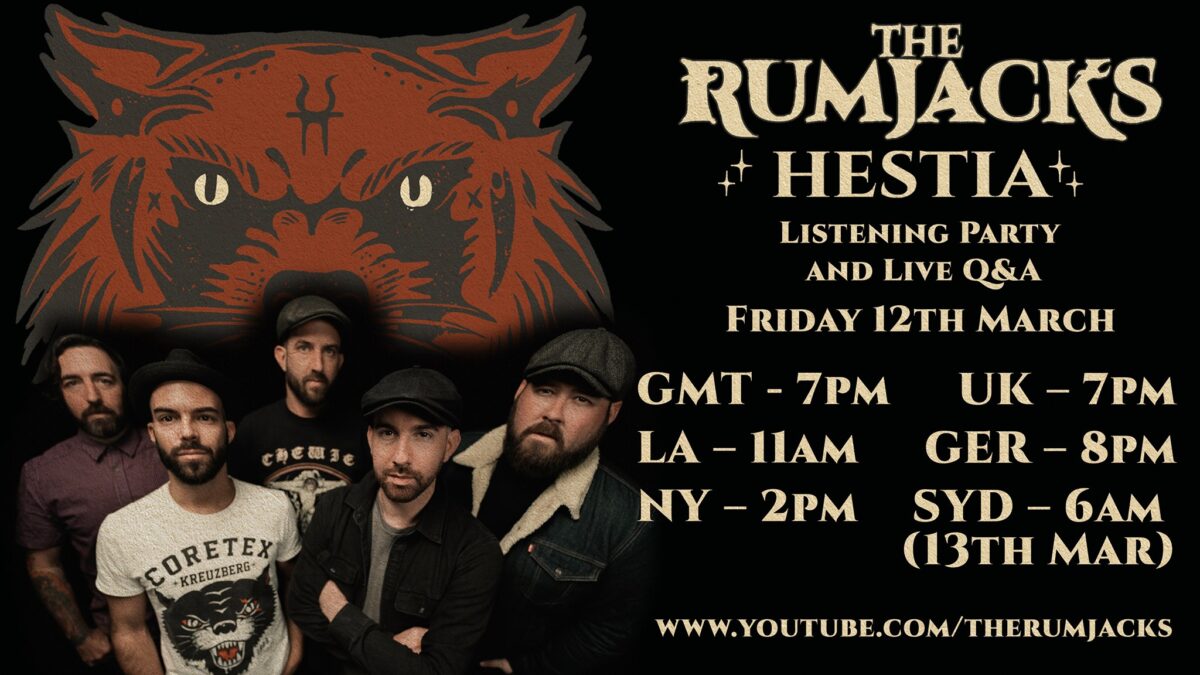 Because the band cannot tour or perform live together, they have put together a virtual hang out with on the album release date for 'Hestia'!
It will be all 5 members on screen, playing through the new songs, telling stories of the album making process, and responding to live Q&A.
FRIDAY 12TH MARCH – 7pm GMT
TUNE INTO THE YOUTUBE LISTENING PARTY HERE!
_____________________________________________________________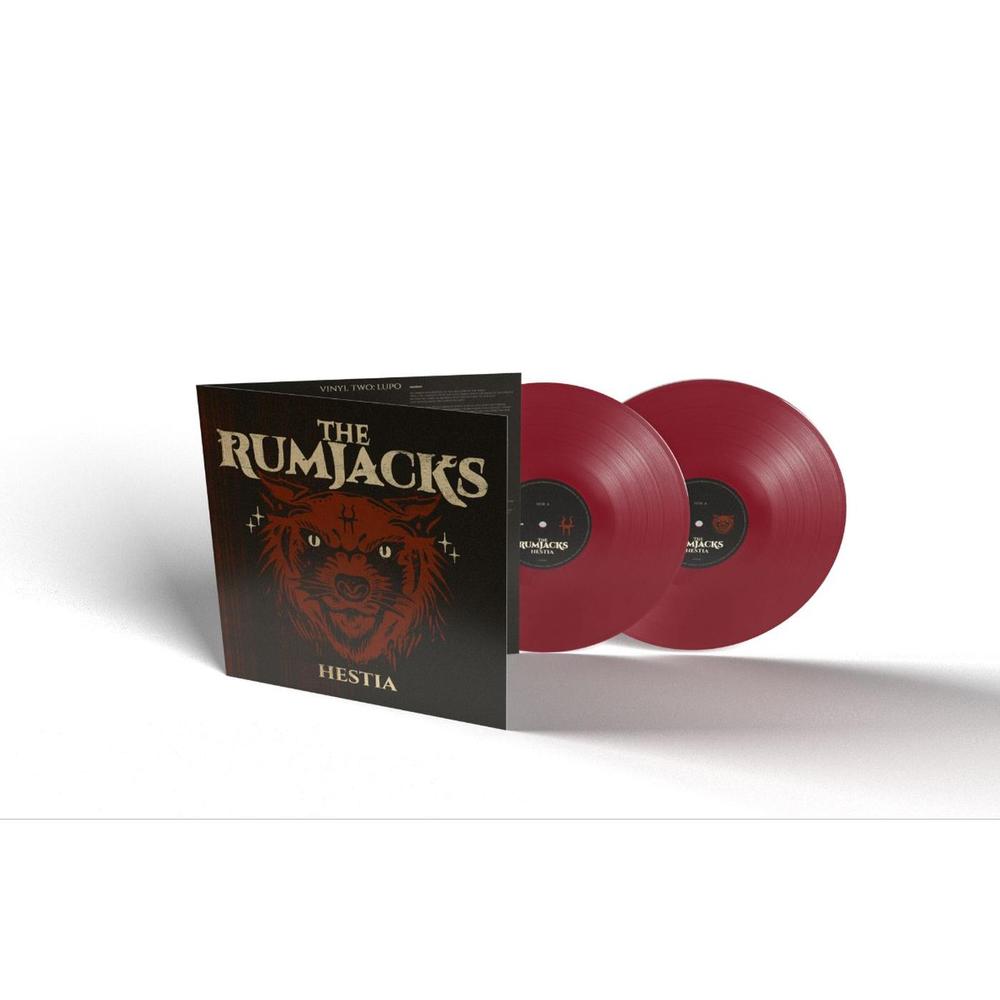 New Album 'Hestia' is out now!
Double (coloured) Vinyl / CD / Download / Streaming!
Listen here: https://abcmusic.lnk.to/hestia