FOUR FOUR is super excited to be releasing the brand new album from The Cambodian Space Project!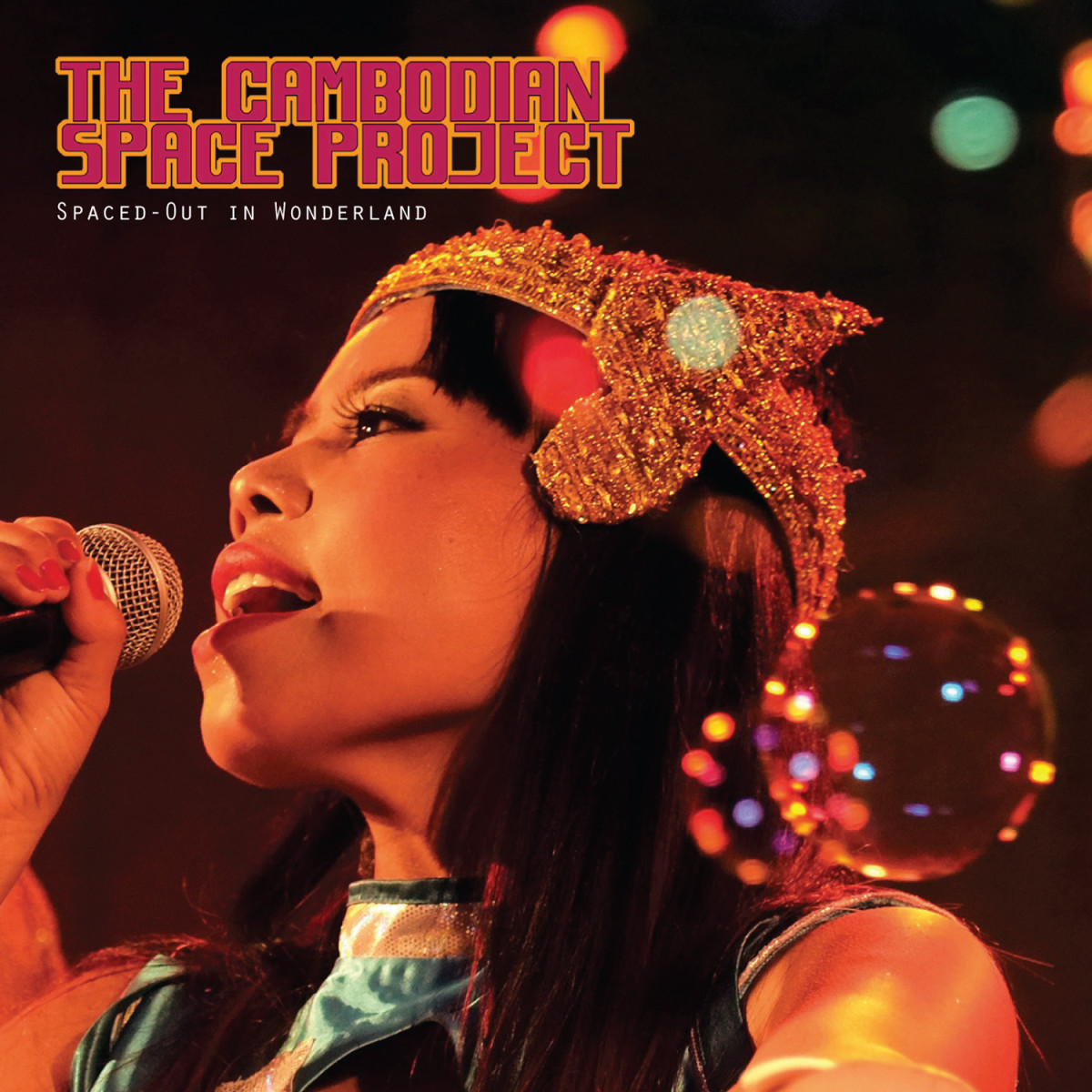 "They're a great band, the singer is amazing, really beautiful, the guitars really jump out at you, very affecting, great stuff."– Nick Cave
 Her name is Channthy, she's a Khmer diva in a swinging '60s mini dress, they're a Motor City sound loving South East Asia group. No, it's not a scene from Kill Bill. It's The Cambodian Space Project, a critically acclaimed Aussie Cambodian band that is equal part '60s Cambodian rock'n'roll and trippy psychedelic Khmer soul.
 The Cambodian Space Project was founded in 2009 by Australian Julien Poulson and Cambodian female songstress Channthy Kak in Phnom Penh. They have collaborated with Paul Kelly, Ozi Battla and American Motown juggernaut legend Dennis Coffey. Their unique sound is musical rocket fuel that is part Motown, part Velvet Underground, and a smattering of Khmer pop classics.
 This extraordinary band has been at the forefront of an astonishing cultural revival in Cambodia, singing life back into the lost divas and rock n roll legends of Cambodia's golden age of music.
 Spaced Out in Wonderland is the 5th full length long player by The Cambodian Space Project and it's got all the cosmic goodness of that this Aussie-Khmer outfit's earlier work is renowned for but heads into a new realm of sonic goodness.
 Tracks like Down from the Mountain show Channthy's folksy roots with her incredible a cappella vocals opening the whole shebang before the album blasts-off into full-blown psychedelic pop – there's a heavy dose of Motor City Blaksploitation funk on 5 Lady Cows – where she sings about joining a rock'n'roll band and making money to buy cows for here village –  through to cosmic reworkings of the Vietnam War soundtrack classics Proud Mary and an ominous, mystical version of Paint It Black.
 The groups original songs like Never Fall Down are almost reggae but with a haunting, spacey undertone and finally the album closes (like something else entirely, is beginning) with an incredible interpretation of Iggy Pop's The Passenger.
 This LP is a full vibrancy, cosmic trip through ethnic Khmer styles, psych-rock, motor city funk and Motownesque pop to the new – totally spaced-out – grooves of South East Asia today.
 Spaced Out In Wonderland is out now through FOUR FOUR / ABC Music!
 Get 'Spaced Out In Wonderland'
 Track Listing:
1.   Down from the Mountain
2.    5 Lady Cows
3.    Havana Inn, Cambodia
4.    Proud Mary
5.    Sugar Coated Mango
6.    Never Fall Down
7.    Summer Wine (Featuring Paul Kelly)
8.    Blackbird
9.    Superstar
10.The Passenger